Proven analytic techniques, research-backed communication methods, and careful attention to decisionmaker focus.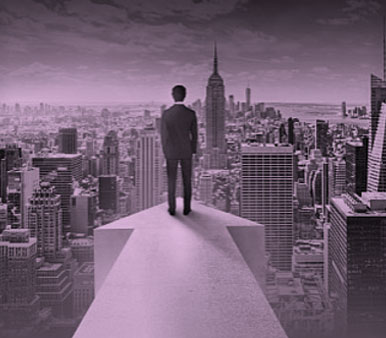 We support new and existing businesses in understanding their competitor landscape. 
Business - Project Examples and Testimonials
Risk Mitigation Analysis

A company supporting a high-profile law suit with national security implications needed to ensure that defendants could not use open source information to distract from the cause of the suit or harm plaintiffs' credibility
DCA conducted intensive online research on nearly a dozen key actors to secure the integrity of the case.
ROI: DCA helped ensure this case with historical repercussions could move forward without harmful distractions and without reputational damage to those supporting democratic institutions.
PESTLE Analysis to support Global First Responders

The Departments of Defense and Homeland Security (DOD & DHS) Technology Transfer Program required analysis support to enhance their partnership with the International Forum to Advance First Responder Innovation (IFAFRI).
DCA conducted political, economic, social, technological, legal, and environmental (PESTLE) analyses on first responder telecommunications markets in six countries in five weeks.
ROI: DCA's reports were approved by all six nations' IFAFRI members as fully accurate and valuable to their investment strategies with no changes.
Strategic Decisionmaking Support
A technology managed services firm was deciding whether to acquire another company.
DCA did a cost-benefit analysis and market study of recent similar purchases. Based on the research, the firm decided against the acquisition and continued contracting DCA for all its decisionmaking needs for over a decade while it grew from a dozen to 80 employees.
ROI: "Simply put, DC Analytics is ROI you can bank on. I have used them on no less half a dozen projects, each of which netted my company, Velocity Network, a measurable monetary gain. The staff is highly skilled, professional, and prompt. Velocity continues to use DC Analytics and recommends you do as well."
New Market and Customer Identification
A composite materials producer wanted to know on what new markets it should focus.
DCA conducted a thorough analysis and recommended one defense-related product market and one medical device-related product market.
ROI: "Thanks to the research, the defense product market is now 30% of our business and it was zero before the study."
Competitive Advantages and Disadvantages Identification
A manufacturer was concerned about its competitors having certain advantages over it in the marketplace.
DCA identified key findings relating to overall industry trends and uncovered new information on specific competitors and a complete set of 15 individual company profiles with graphical representations of key indicators.
ROI: "The results allowed us to benchmark ourselves against our competitors, which was really informative. It also pointed us in some new directions."
Online Marketing Evaluation
A Fortune 500 financial services firm wanted to assess the effectiveness of its agents' online marketing
DCA conducted a review of 2,000+ agents' websites according to mutually agreed criteria and produced a scorecard for each agent and an assessment of the firm's overall web presence.
ROI: The firm contracted DCA the next year to do a follow-up evaluation of how well the agents had implemented firm-recommended web elements
Crime Mapping and Analysis to Enhance Customer Security
A Fortune 500 retailer was concerned about customer safety and needed to understand the nature of crime within a one-mile radius of a selection of outlets.
DCA outlined the complexity of this task with a pilot of one store, which revealed jurisdiction of three police departments, each with varying crime data definitions and structures. DCA structured the data, analyzed it and identified the types of crime and when they are likely to be committed.
ROI: "We were able to take the appropriate safety and security measures in that store and its parking lot, rather than applying a uniform approach to all stores, that may not have been effective in dealing with specific situations. We also developed a strong relationship with the municipal and state police in the area. This project will serve as the model for additional store security studies."
We look forward to showing you how We Inform … You Decide.