Proven analytic techniques, research-backed communication methods, and careful attention to decisionmaker focus.
The Story of DC Analytics
Our story began in 2004 when our leadership team members met as students at the Mercyhurst University Intelligence Studies program. They spent the summer of 2004 working on a U.S. National Security Agency (NSA)-funded research project.
They were to forecast which computer operating and mobile and wireless systems would become universal in the next 5-7 years. The success of that pilot led NSA to fund many more similar projects through 2012.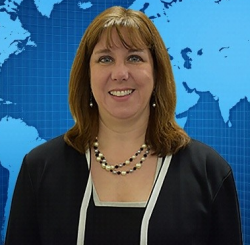 One graduate student analyst, Diane Chido, went on to lead most of those projects. Upon graduation, Diane worked for a Washington, DC-based consulting firm for two years. In 2008, she founded DC Analytics with fellow alums, Suki Fuller, Jen Wozny, and Mark Blair. As President & CEO, Diane manages operations and is lead for international security, military, and stabilization intelligence, as well as community-based projects in the Erie region.

Diane has taught intelligence and cultural analysis at the U.S. Army War College and at Mercyhurst online and in the classroom to graduates and undergraduates. She currently teaches political science at Gannon University.

In 2020, the United Nations Development Programme's Crisis Bureau named Diane an expert on governance in Sub-Saharan Africa as part of its Experts Roster for Rapid Response (ExpRes) eligible for immediate deployment to the region in crisis situations. She was also contracted by the UNDP Crisis Bureau to author a paper on Human Security in the Horn of Africa for the African Human Development Report. In 2015-18, she was contracted as the Security and Intelligence Policy Advisor for the U.S. Army Peace Keeping and Stability Operations Institute (PKSOI).

Three monographs relating to intelligence, stabilization, and monographs with the U.S. Army Strategic Studies Institute.

At home in Erie, she has supported numerous for- and non-profit organizations to develop effective strategic development and targeted marketing plans. She is currently managing a project to develop a shared identity for the Glenwood Neighborhood with the YMCA of Greater Erie and the Erie Zoo. In 2020, this project secured a $50,000 Renaissance Block Grant to support home renovation in this neighborhood.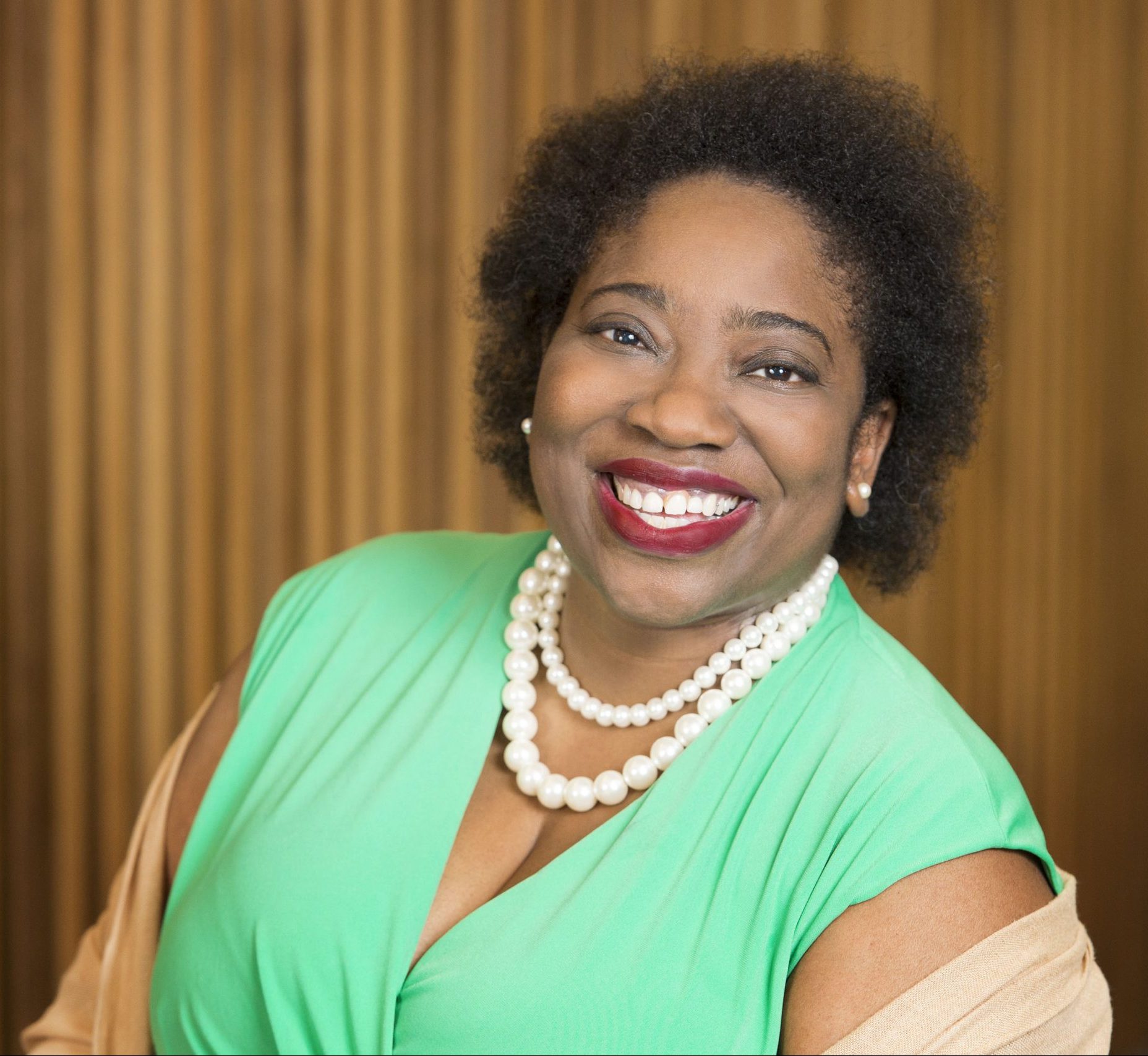 Suki Fuller became a senior analyst with the Dunn Group, a pharmaceutical industry competitive intelligence firm. She now serves as DC Analytics' Senior Vice President Europe and its Competitive Intelligence Lead. Suki has nearly 20 years of experience as a competitive intelligence advisor, analyst and entrepreneurial coach. In 2019, she was named a Fellow of The Council of Competitive Intelligence. A dual citizen (UK/US), Suki has lived and worked globally (EMEA, China, UK and US).

Suki tells the story of data. She takes you on the journey from data gathering and analyzing to understanding your next potential chapter. Suki is recognized for early adoption of new technologies in the advancement of competitive intelligence. Her areas of focus lie within agile competitive and emergent strategies for intelligence analysis.

In 2021, she was named #5 on Computer Weekly's Top 50 Most Influential Women in UK IT, the third time she has been honored since 2019. She has also been included in the Financial Times' Top 100 Most Influential Black, Asian, Minority, Ethnic Leaders in UK tech. She serves as a Mentor for NCSC Cyber Accelerator (Wayra UK, GCHQ and DCMS partnership). She is an advisory Board Member for Tech London Advocates, a former Chair of the Membership Advisory Committee for Strategic Competitive Intelligence Professionals (SCIP) and Non-Executive Director to several startups.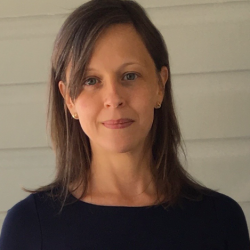 Jen Wozny led the first highly successful NSA project where our leadership team met. She is DC Analytics' Senior Vice President North America, heading the Ottawa office. She is also the Non-Profit Lead.

From 2006-2014, Jen served the Government of Canada, doing intelligence, policy, and communications work within the Privy Council Office, holding a TS/SI/SA clearance. Her positions included directly supporting the National Security Advisor to the Prime Minister, having joined the office at the NSA's request, and helping to arrange the Prime Minister's travel to China, Japan, and the G8 Summit.

Jen also has years of experience creating and delivering courses to the U.S. National Security Agency, the Department of Homeland Security, Booz Allen Hamilton, and other private-sector clients.

A specialist in written and verbal communication, Jen wrote a master's thesis entitled "Optimizing Communication Between Decisionmakers And Intelligence Analysts: Stopping 'Slam Dunks' And Avoiding 'Dead Wrongs'" and this became required reading within the U.S. National Security Agency.

In 2014, Jen founded holistic wellness company, Put the Light Here. There, she blends her analytical and teaching experience with credentials as a Life Coach, Kundalini Yoga Teacher (RY200), Reiki Master, and Meditator (1000s of hours), to assist clients with physical, mental, and emotional well-being. She is also trauma-informed, through a specialized training in healing Post-Traumatic Stress Disorder.

Jen holds a master's degree in Applied Intelligence Analysis from Mercyhurst University and a Bachelor's Degree in Psychology and Economics from Wilfrid Laurier University.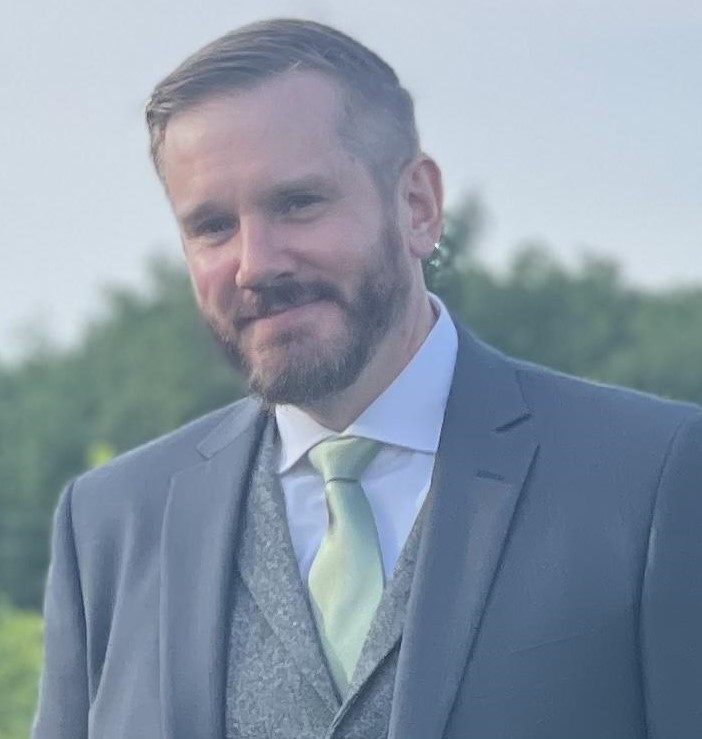 Mark was a student at the Mercyhurst University Department of Intelligence studies with Diane, Jen, and Suki, graduating with a double major in Intelligence Studies and Psychology in 2008. He formed a company called DAGIR Co. in Erie, PA where he and Diane frequently partnered on various projects.

DAGIR developed a software product implemented by several large drug store chains to detect and report on the habits of people frequently purchasing pseudoephedrine. As this is a key ingredient for methamphetamine, this information was valuable to law enforcement. In 2008, this program was used to bring down one of the largest national meth production rings in the US Northeast.

From there, Mark completed an MS in Computer & Information Science at Gannon University, where he is now an Assistant Professor. Prior to his time at Mercyhurst, Mark served as an analysts in the US Marine Corps. Mark brings his unique combination of analytical, psychological, and technological expertise to serve DC Analytics clients and partners.
We look forward to showing you how We Inform … You Decide.